HOME OF PURE ZONE® ANTI-MICROBIAL CLEAR LAMINATE – EFFECTIVE COVID DEFENCE

Pure Clean Zone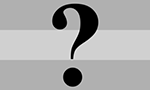 South Africa
Last Updated:

Loading...
PURE ZONE

®
protection lasts up to five years.
In a world where hygiene and safety are more important than ever before, ISO21702 certified, eco-friendly PURE ZONE

®

protective films are keeping surfaces everywhere safe from viruses and bacteria.
PROTECTING PEOPLE AND THE ENVIRONMENT
Protects 24 hours a day, seven days a week
Even protects inaccessible areas
Inhibits the development of 99.99% of bacteria tested
Prevents the formation of biofilm
Silver ion technology protects for up to five years
 Completely eco-friendly Amerigroup
PURE ZONE® is a high-quality anti-microbial clear laminate that can be applied to any flat surface – as it is or branded with a custom digital print.
Proven efficient against Coronavirus
From invisible protection against bacteria and viruses to cleaning services and consumables, PURE CLEAN ZONE is your one-stop hygiene solution.
We provide water-based indoor and outdoor, thermal fogging, indoor only and ULV cold fogging solutions.
Find out more about our indoor, outdoor, office and general cleaning solutions – from floor to ceiling and even in the places you don't see.
From quality paper towels to disinfectants and hand sanitisers, we are a one-stop supplier of world-class hygiene products.
Ensure that you are always protected with PPE solutions for a variety of daily applications.